What's not to love about Wooden Sunnies?
Our wooden frames not only look great, but they're incredibly light weight!
No need to have heavy items hanging off your pretty face 🙂
All of our products are handmade – from the frame press of the original wood piece to the meticulous sanding and finishing. Care and detail are lavished on every pair of sunglasses.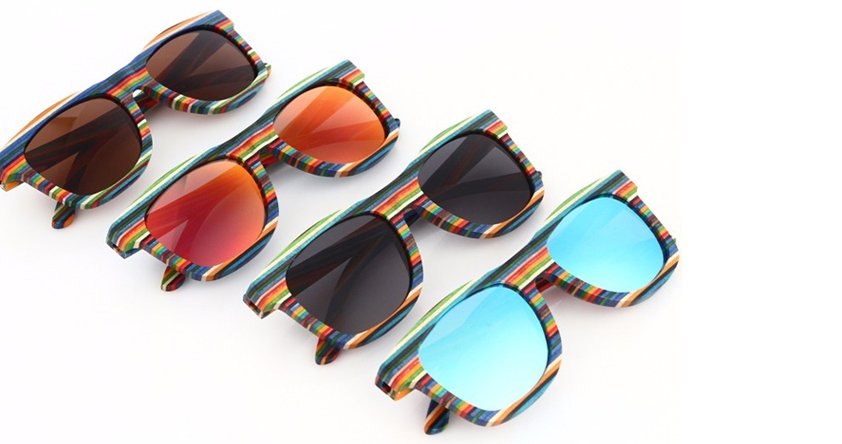 We aim to provide sunglasses with wooden frames that are organic and natural, while adding some exclusive elements to your eyewear fashion.
Different shades and colours of wood add depth and dimension to your sunnies. We also have sunglasses that feature a layered look to give you a truly original and individual pair of sunnies.
Every pair of Wooden Sunnies comes with high quality lenses to compliment their wooden frames.
Our lenses are composed of polarised polycarbonate.

This provides you with UV400 eye protection from both UVA and UVB rays from the sun.

Each glass range offers different lens qualities, such as gradient shade, coloured tints and REVO mirrored styling.