Australian Brand wooden sunglasses made from
100% natural wood and glare-free UV400 polarised lenses.
Wooden Sunnies Sunglasses are stocked in OZ and not drop-shipped like other competitors.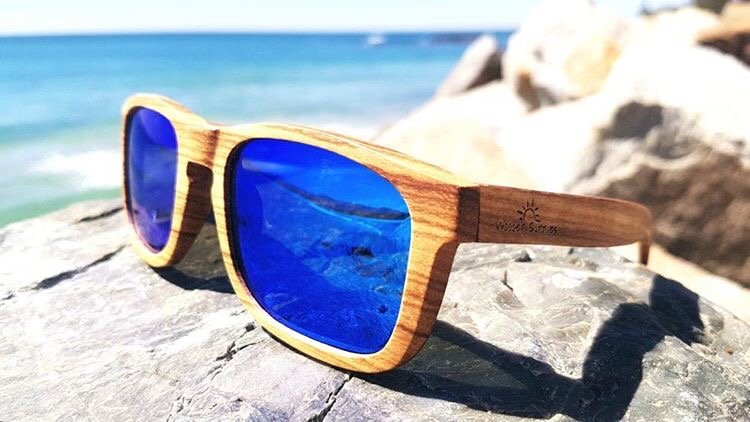 Every pair has a unique style and look – and most of our sunnies suit both men and women.
We do traditional, classics, favourites, bright and loud! The polarised lenses are epic for surfing, fishing, watersports or just spectating from the side. Our sunnies will take you from your early morning walk through long, lazy beach days, to trendy evenings where it's cool to hide your eyes.
Wooden Sunnies are all hand made. They're strong and durable, yet very lightweight. They're groovy but they're very well-mannered and discreet. They never leave a tell-tale mark on your nose like others do.
All sunnies have 100% UV400 protection with polarised lenses. This means your precious eyes will be protected from both UVA and UVB radiation.
We make our sunnies from wood or bamboo, which is strong, yet light-weight – and gives each style of eyewear a unique look.
Beautiful wood grains and different shades through the framework look and feel smooth and natural and generate constant compliments.
Wooden Sunnies are proudly handmade, from the original wood piece to the fine sanding and finishing of the frame.